Missions & Events

Your assistance with charitable contributions, volunteering of time and resources is greatly appreciated. Please contact us for guidance on how you can make a difference.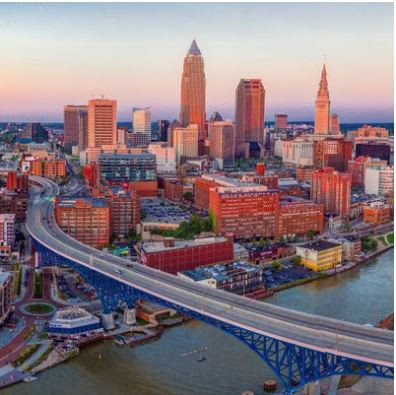 We focus primarily on assisting African-American residents of the Greater Cleveland area. This includs but is not limited to the east and west sides of the city of Cleveland proper as well as the surrounding suburbs.

Need additional information? Give us a call
(216) 333-1827
(216) 889-7844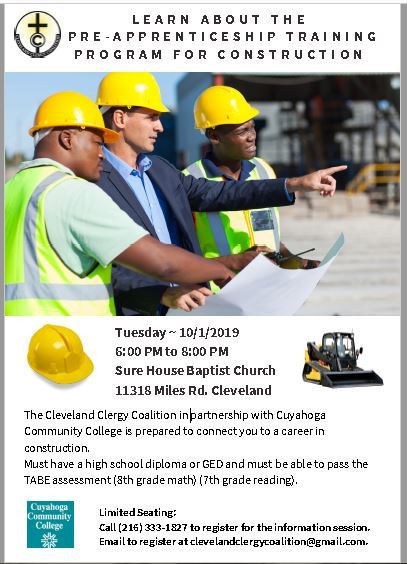 Tri-C Pre-Apprenticeship Training Program
The Cleveland Clergy Coalition is accepting employment applications for the Construction Pre-Apprenticeship Program offered thru Tri C.

In addition, The Cleveland Clergy Coalition is having an information session regarding this employment opportunity on Tuesday October 1, 2019 from 6:00 PM to 8:00 PM at Sure House Baptist Church 11318 Miles Avenue Cleveland, Ohio 44105. A representative from Tri C will be attending to give a presentation about the program and to answer any questions.
Please feel free to share with your network and social media outlets.
Seating is limited for the Information Session so register by phone at (216) 333-1827 or email clevelandclergycoalition@gmail.com ASAP!
Thanks again for your continued support.
Pastor Aaron L. Phillips, J. D.
Executive Director
Cleveland Clergy Coalition